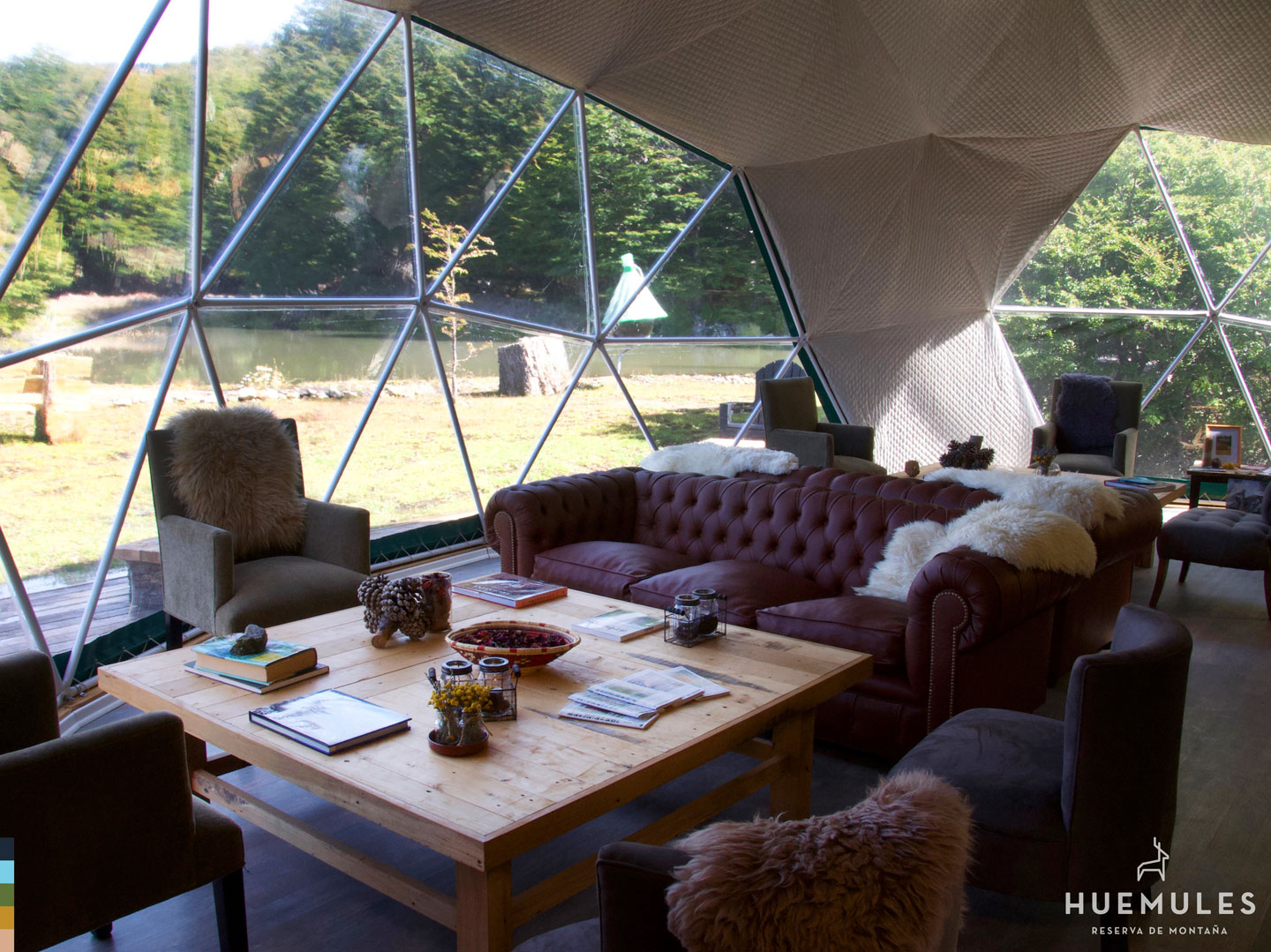 Huemules – Mountain Reserve
There's glamping, and then there's glamping Huemules way, as not only do you get a true connection with the landscape but complete isolation, little bits of luxury throughout, horse-riding, mountains and gourmet meals, the list goes on!
10 comfortable domes with private facilities, hot water, wood fireplace, deck and private balcony set amidst a 6100 hectares of natural reserve. Snowed capped mountains, streams and native forests are the perfect setting for the wide array of outdoor activities organized. Great food complements the experience.