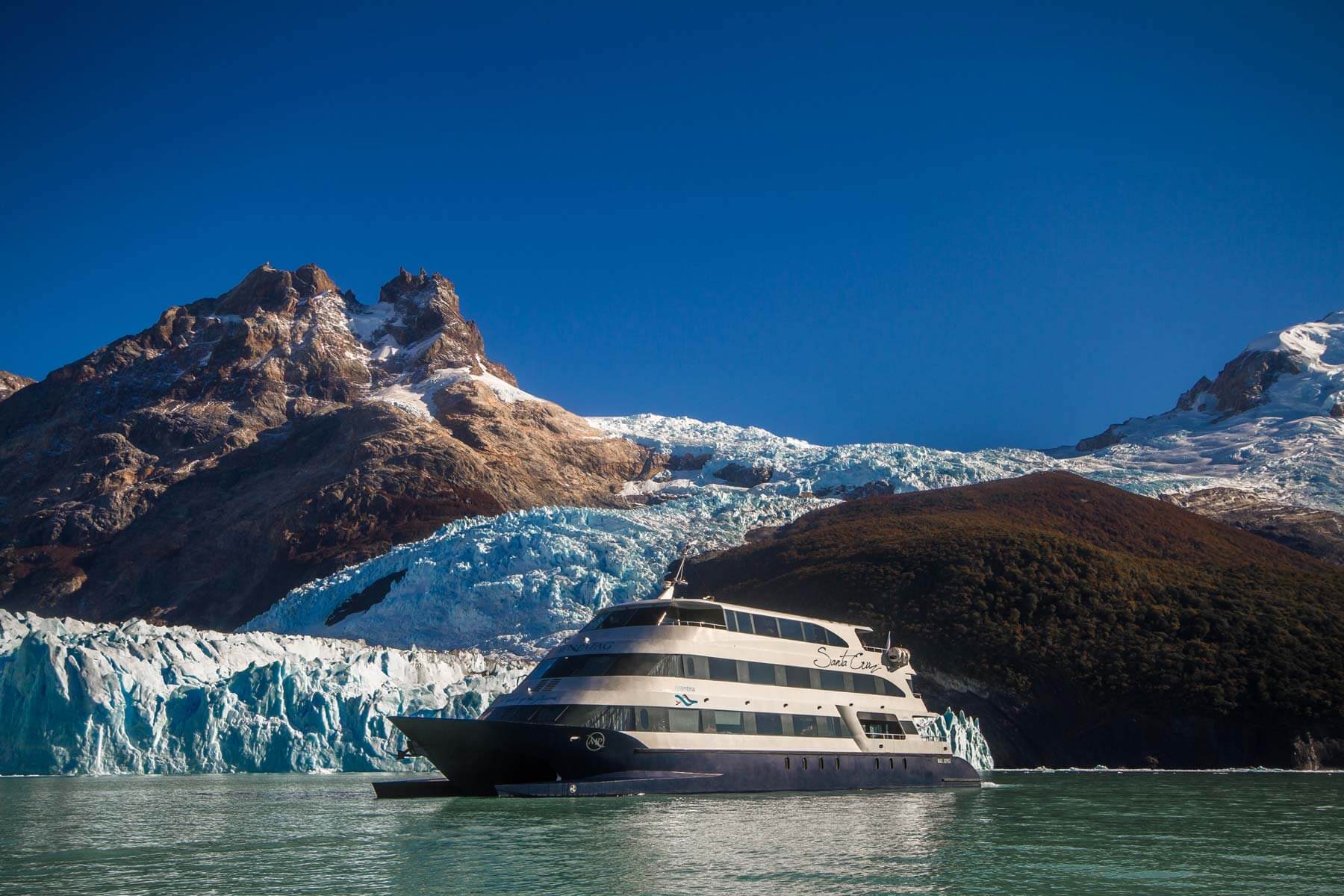 Crucero Santa Cruz (El Calafate)
Confirmed 3 day departures (check details with our office) for next season!
This three-day cruise takes you on an unforgettable voyage over the extraordinary Lake Argentino and gets you up close to its impressive natural gems. Your cruise boat is the Santa Cruz, a modern catamaran which has been superbly designed using state of the art materials and equipment. The luxurious Santa Cruz has three decks and 21 cabins, each of which features a private bathroom and large windows, perfect for gazing out at the spectacular views we will undoubtedly come across during our time on the cruise. Guests on board are invited to enjoy gourmet cuisine in a lounge blessed with panoramic views. The quality of the yacht, the staff and the organised activities in remote locations all contribute to making this an unforgettable glacier experience.