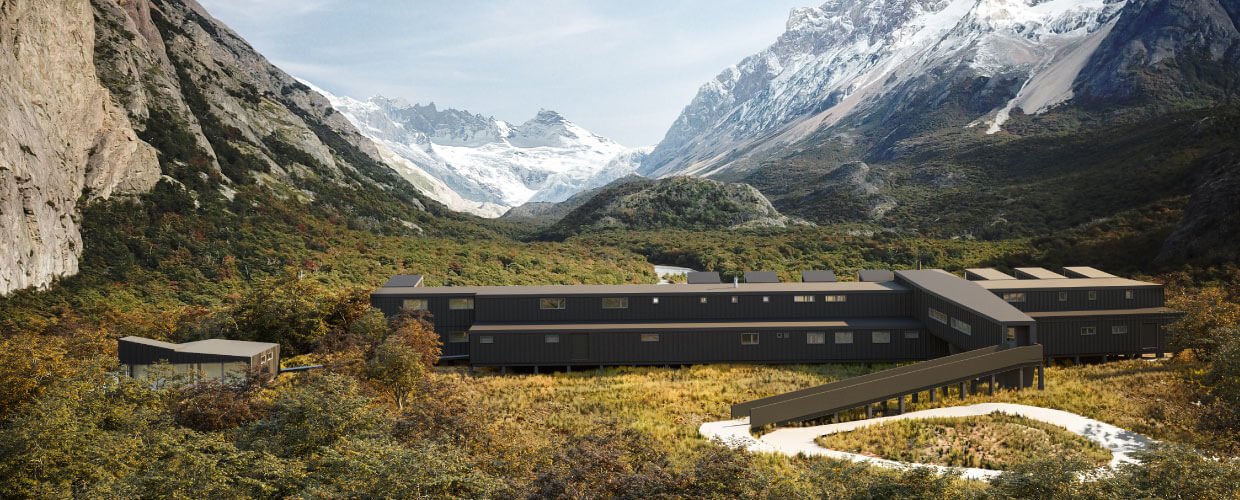 Explora reaches El Chalten
With stunning views of the Marconi Glacier as well as the Valle del Electrico, Explora Lodge will open its doors next October 2020.
17 km outisde El CHalten, the lodge will be the perfect starting poing to explore the área. El Chaltén was founded in 1985 and situated at the foot of the spectacular Mount Fitz Roy; it provides the perfect base for all manner of adventure activities.
20 rooms of simple yet comfortable and cosy decoration, gourmet food and the focus on great hikes will be the trademark of this hotel.